I got a friend to join me in the gym for an NLP, and he's been doing great! He's at week 7 and already at 240 squat, however, the workout before today's he wasn't hitting depth the first 2 sets and his form had definitely degraded (Not that I've been terribly effective at coaching his form before that). I had him re-do the weight today and although better, it still needs work, so I'm posting the videos here today for input.
First, some things I already know and have told him are:
Shoes: He said He'll ask for them for christmas, but I don't think I'll get him to do something better than the squishy things he's wearing in the video any time soon...
TUBOW: He says he has something that should work but forgot to bring it today.
In the 3rd set, you can hear me quing him "Chest out, chin up" which is my failed attempt to try to keep the bar from going forward during the rep.
I also had to work on him a lot in the beginning to keep him from having the center of mass over the balls of his feet by using the advice immediately after figure 2-47 in SSBBT about over-compensating/squatting back on your heels, to teach the body to get off the balls of the feet.
Also, he's intimidated by these form issues, and asks if he should add weight to the bar next session. He's got the strength to do it IMO, but the form needs fixing.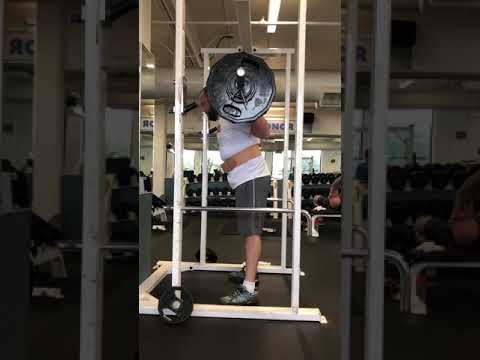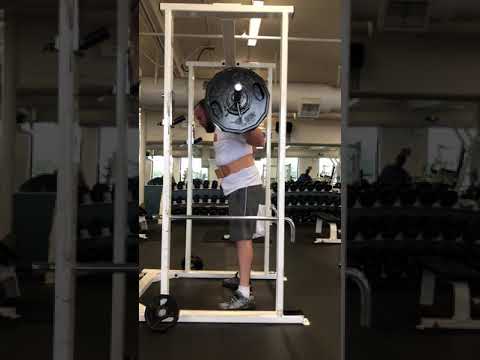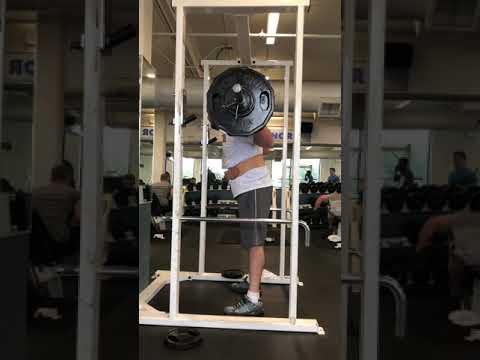 Thanks for any input you guys can provide. I'm really excited that my friend's gotten into the Barbell work with me, and he's doing way better than I did in my NLP (He's pulled 315x5 already, and I capped out at 290 in my NLP). He's a bigger dude than me, but I'd like to think some of his success is because I'm there to help, but I'm not sure what to do about these squats.